OSV Church Manager
With OSV Church Manager, experience a Catholic church management solution that offers all the benefits without the burden. Our solution will save your staff time and money. With everything your team needs in a single system, you can stay informed about your parish, stay connected with parishioners, and easily maintain records, finances, and funds.
We have a servant's heart. We don't try to push solutions on to the parish or diocese, we listen to them first and we build our software based on the needs of our customers.
Frank Thomas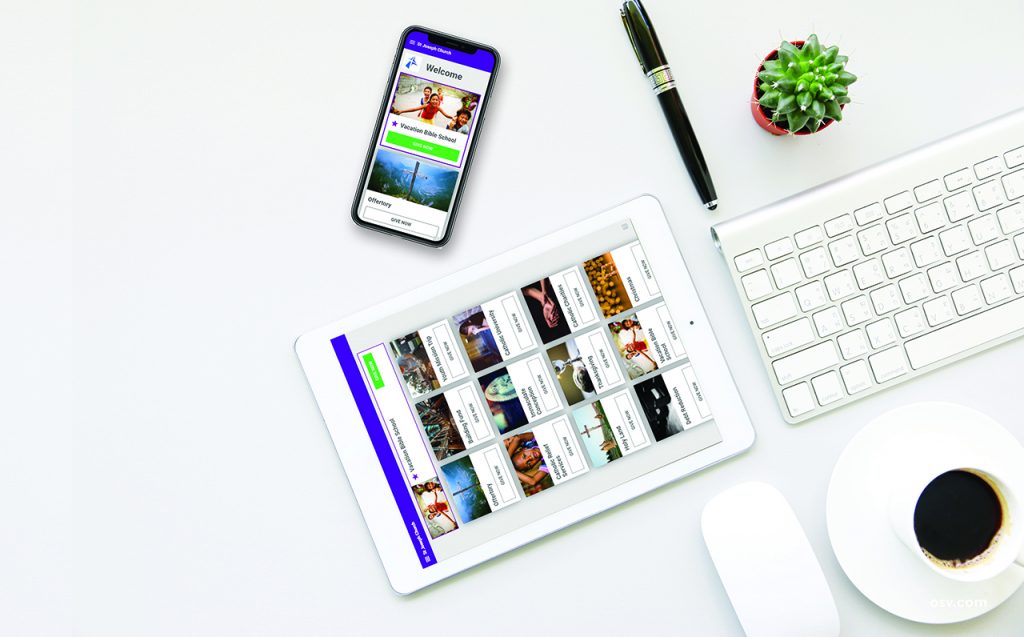 ONLINE GIVING
Today's parishioners are on the move and are used to having many options to engage and communicate. They need flexibility in order to engage and contribute. Today's parish can serve those needs with Online Giving from OSV. Online Giving provides a convenient way for parishioners to make financial contributions.
OSV WEBSITES
OSV Websites were built with your parish in mind. We've created a solution that engages, informs, and inspires parishioners and new visitors alike to become actively involved in your parish and the Church. Consider your website a digital front door that is welcoming to new visitors and keeps current parishioners knowing they are truly included in all the happenings at the parish.
FORMS THAT ARE EASY, CONVENIENT…AND FREE
As a customer of OSV, we are proud to offer you OSV Forms, free of charge. Discover a solution that simplifies parish registration, prayer requests, religious education enrollment, and much more. As with many of our solutions, our goal is to make life easier on your parish, so your staff can shift focus to the things that truly matter: mission and ministries.
Less work. More Return.
Forget the mess and disorganization your parish has experienced with paper forms. With OSV Forms, your information is digital and stored securely within the OSV Hub Customer portal. Our drag and drop platform make it so even those who are less technically savvy can easily and effectively create forms for your parish. Experience these benefits and more: